Dan Mulcahy Motor Factors Ltd, carry in stock a wide range of car accessories and car care products in their extensive Newcastle West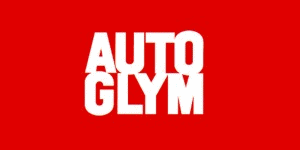 shop. The range includes world famous brands like Auto-Glym, Brookstone, Loctite, Ring, Simoniz, Sony and more.
The Ring brand, is one of the worlds leading suppliers of vehicle lighting and auto-electrical products. For nearly 40 years Ring has been synonymous with innovative developments, from the award winning Performance Halogen range, to the latest bulb references, to their award winning air compressors, to their industry leading inspection lamps, Ring has constantly innovated.
Auto-Glym invest countless hours developing their products in state of the art laboratories. The company tests hundreds of raw materials and blend them together to make truly effective, easy to use shines and finishes that do exactly what they are supposed to time and time again. Auto-Glym partner with key vehicle manufacturers and racing teams to ensure product compatibility on all existing and emerging automotive finishes.
Drop by and see for yourself or browse the comprehensive list of items below. If the item you are looking for is not in the list, just send the inquiry form with details of the item you require and we will get back to you with price and availability or simply give us a call at 069-61366.
| | | |
| --- | --- | --- |
| Product | Group | Category |
| A | | |
| Accessory Holders | Interior Accessories | Accessories |
| Air Fresheners | Car Care | Accessories |
| Air Inflators | Wheel & Tyre | Accessories |
| Airline | Workshop Garage | Accessories |
| Alloy Wheels | Wheel & Tyre | Accessories |
| Anti Theft Wheel Nuts | External Accessories | Accessories |
| B | | |
| Battery Chargers | Emergency | Accessories |
| Battery Testers | Emergency | Accessories |
| Bike Carriers | Roof Racks & Boxes | Accessories |
| Blind Spot Mirrors | Mirrors | Accessories |
| Booster Cables | Emergency | Accessories |
| Booster Packs | Emergency | Accessories |
| Boot Protectors | Interior Accessories | Accessories |
| Breakdown Accessories | Emergency | Accessories |
| Bumpers Trim and Glass | Car Care | Accessories |
| C | | |
| Cable Ties | Workshop Garage | Accessories |
| Cameras | Technical Accessories | Accessories |
| Car Alarm System | Technical Accessories | Accessories |
| Car Covers | Car Care | Accessories |
| Car Fans and Heaters | Interior Accessories | Accessories |
| Car Mats | Interior Styling | Accessories |
| Car Wax | Car Care | Accessories |
| Caravan Mirrors | Mirrors | Accessories |
| Carrier Holders | Roof Racks & Boxes | Accessories |
| Cigarette lighter Accessories | Interior Accessories | Accessories |
| Cleaning Accessories | Car Care | Accessories |
| Cleaning Supplies | Workshop Garage | Accessories |
| Cockpit / Cabin Accessories | Interior Accessories | Accessories |
| Consumables | Workshop Garage | Accessories |
| Cool Box | Interior Accessories | Accessories |
| Courtesy Door Switch | Technical Accessories | Accessories |
| D | | |
| Dashboard | Car Care | Accessories |
| Dog Guards | Roof Racks & Boxes | Accessories |
| E | | |
| Emergency Lights | Emergency | Accessories |
| F | | |
| Fire Extinguishers | Emergency | Accessories |
| First Aid Kits | Emergency | Accessories |
| Fuel Cans and Spouts | Emergency | Accessories |
| Funnels & Oil Pans | Workshop Garage | Accessories |
| G | | |
| Gear Knobs | Interior Styling | Accessories |
| Gear Shift Gaiters | Interior Styling | Accessories |
| H | | |
| Hand Cleaners | Workshop Garage | Accessories |
| Hose Clips | Workshop Garage | Accessories |
| I | | |
| Interior Mirrors | Mirrors | Accessories |
| K | | |
| Key Fob Batteries | Technical Accessories | Accessories |
| Keyless Entry Systems | Technical Accessories | Accessories |
| L | | |
| Lift Jacks | Wheel & Tyre | Accessories |
| M | | |
| Manuals | Workshop Garage | Accessories |
| Mud Flaps | External Accessories | Accessories |
| N | | |
| Number Plates | External Accessories | Accessories |
| Nuts Bolts and Screws | Workshop Garage | Accessories |
| P | | |
| Paint Renovation | Car Care | Accessories |
| Parking Sensors | Technical Accessories | Accessories |
| Phone Chargers | Interior Accessories | Accessories |
| Plastic Replacement Mirrors | Mirrors | Accessories |
| R | | |
| Repair and Maintenance | Workshop Garage | Accessories |
| Reversing Alarms | Technical Accessories | Accessories |
| Roof Boxes | Roof Racks & Boxes | Accessories |
| Roof Racks | Roof Racks & Boxes | Accessories |
| S | | |
| Safety Equipment | Workshop Garage | Accessories |
| Safety Mirrors | Mirrors | Accessories |
| Seat Belt Pads | Safety and Comfort | Accessories |
| Seat Covers | Interior Styling | Accessories |
| Seat Protection Covers | Interior Styling | Accessories |
| Seating Accessories | Interior Accessories | Accessories |
| Shampoo (Car) | Car Care | Accessories |
| Snow Socks / Snow Chains | Wheel & Tyre | Accessories |
| Sport Pedals | Interior Styling | Accessories |
| Steering Wheel Cover | Interior Styling | Accessories |
| Steering Wheel Lock | Interior Accessories | Accessories |
| Sun Shades | Interior Accessories | Accessories |
| T | | |
| Tachograph Discs | Technical Accessories | Accessories |
| Tidy Interior | Interior Accessories | Accessories |
| Tow Ball and Couplings | Trailer & Towing | Accessories |
| Towing Accessories | Trailer & Towing | Accessories |
| Towing Locks | Trailer & Towing | Accessories |
| Trailer Cables | Trailer & Towing | Accessories |
| Trailer Electrics | Trailer & Towing | Accessories |
| Trailer Jockey Wheel | Trailer & Towing | Accessories |
| Tyre Products | Wheel & Tyre | Accessories |
| U | | |
| Upholstery and Leather | Car Care | Accessories |
| V | | |
| Valeting Supplies | Car Care | Accessories |
| W | | |
| Wheel Braces | Wheel & Tyre | Accessories |
| Wheel Locks | External Accessories | Accessories |
| Wheel Trims | External Accessories | Accessories |
| Wheels and Tyres | Car Care | Accessories |
| Window Film | Interior Styling | Accessories |
| Winter Products | Car Care | Accessories |
| Wipes | Car Care | Accessories |